*Trails at Purcell Park, Shannon. Photography: Joe Buckley
A POLICY REVIEW surrounding overgrown trees and hedges has been requested by a Shannon County Councillor.
Clare County Council has been urged by Cllr Gerry Flynn (IND) 'to revise its policy' regarding the proliferation of trees and hedges from private property on public footpaths across the Municipal District of Shannon.
In a proposal before the Shannon MD, Cllr Flynn pointed out: "The current policy of writing to owners and asking for action is a long process and in the meantime the public cannot walk safely on the trails and this causes enormous inconvenience to many people and especially those with disabilities".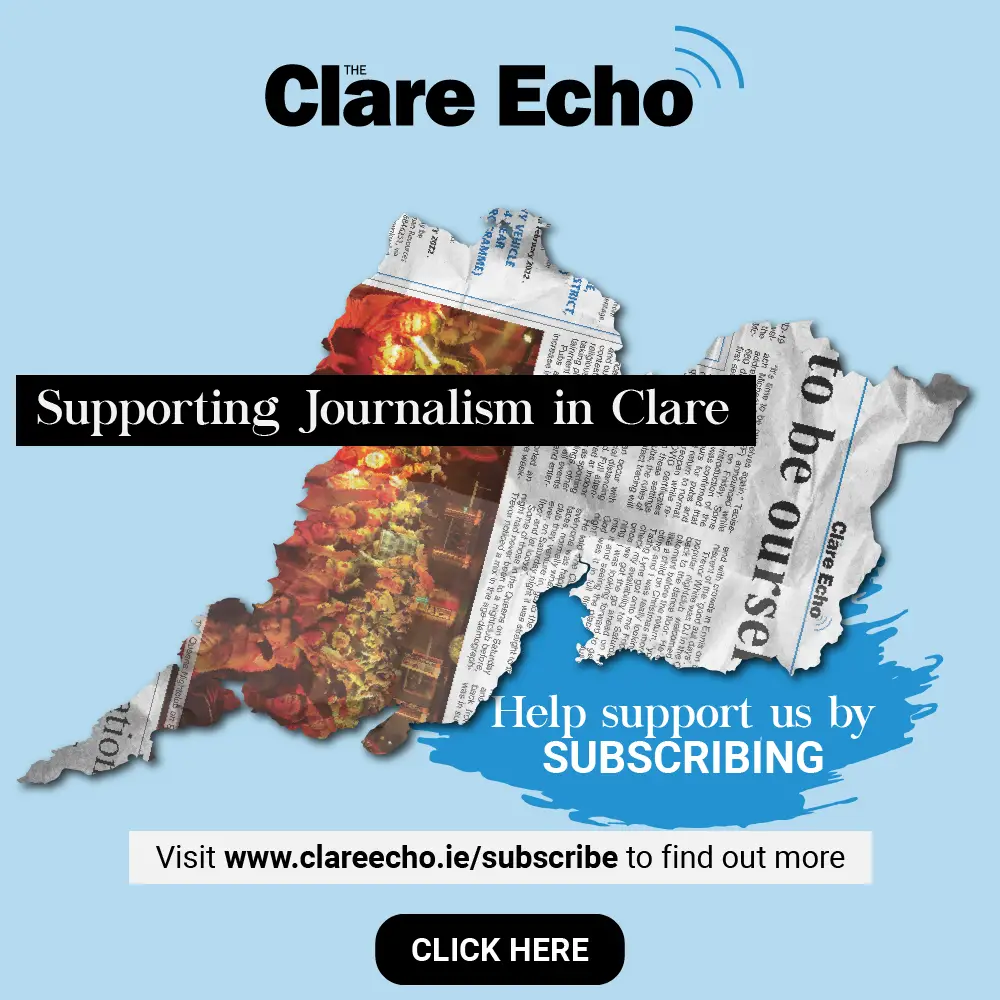 Vegetation has been reduced along a number of roads in the past twelve months "where the overgrowth is of public origin", replied Senior Executive Engineer Tom Mellett. He said the county council as the road authority must act within the limits of the Roads Act 1993. "This law requires landowners to keep public roads clear of vegetation. It sets out how a local authority should approach this issue and the responsibilities of a road authority in this regard. The Wildlife (Amendment) Act 2000 also regulates the times when it is possible to cut," he explained.
Speaking at a recent Shannon MD session, Cllr Flynn admitted he was 'baffled' with the response he received which he said was 'closer to me asking for the roads to be dealt with'. Mellett clarified that the Highways Act defines boundaries and said a trail "is always part of a public way." Flynn replied, "My constituents won't understand much, they'll say you asked about the trails, but the road was the Council's response." We need to be more proactive. We cannot put people on the roads".
Safety was "in question", said Cllr Donna McGettigan (SF), recalling an occasion when a path had to be closed, encouraging pedestrians to take secondary roads in less good condition.
Trees in unsafe conditions lead to "expensive situations" for the local authority, noted Cllr Pat McMahon (FF). "It requires the services of an arborist, which is a huge cost factor. It's there and it's going to get worse," he commented. "Mature trees near the trail cause another problem, the roots go through and damage the tarmac," observed Cllr Michael Begley (IND).